Welcome To Sonic Locksmith
Premier Locksmith services in the San Jose, CA area
Sonic Locksmith is ready to service all of your residential, auto and commercial lock needs. From San Jose and Silicon Valley, we are on the move and we have got you covered! We provide excellent customer service, and we work closely with each customer to provide the best service possible.
At Sonic Locksmith of San Jose, we are ready to provide you with emergency locksmith services. Whether you get locked out of your car, or you need to change the locks on your business because of a firing, we can take care of your locksmith needs any time of day.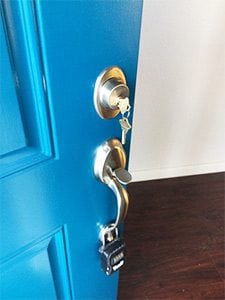 Our Services:
- 24/7 Emergency Service
- Car Lockout & Battery Jump Start
- Commercial & Residential Lockouts
- Lock Re-key & Change
- Master Key Systems
- Keyless Solutions
- And much more!  Call Today!
All of our technicians are well trained and experienced locksmiths ready to serve your needs. No matter what problem you have with your locks, our skilled technicians can solve your lock issues. From completely new locks to Re-keying your locks. Lock repair and Automotive Keys, Sonic Locksmith is available with professional locksmiths waiting for your call.
Sonic Locksmith offers safe, discreet services for those that need to change out locks quickly. If you need help and want to keep an individual out of your property, it's time to call Sonic Locksmith to get the job done fast. We offer competitive pricing for Automotive Commercial and residential Locksmith services in the San Jose area. Call us first because we are already on the way! We are the Mobile Locksmiths of San Jose and the surrounding areas.
We offer quality customer service to each and every one of our customers, no matter how big or small the job is. At Sonic Locksmith, we understand the importance of treating our customers right.
- San Jose
- Campbell
- Saratoga
- Cupertino
- Los Gatos
- Sunnyvalle
- Santa Clara
- Miliptas
- Mountain View
- Palo Alto
- Los Altos
- Los Altos Hills
- Stanford
- Scotts Valley
review-bg2
"Best service in San Jose. I bought the van Ford Transit 250 from dealer without remote fob key. I found Sonic Locksmith in Yelp because it was very close to me. Eli reprogrammed the new key with buttons very fast and exactly. Very prompt service. I definitely will recommend Sonic Locksmith to my customers too. Thanks to Eli with Sonic Locksmith from Fuse Appliance Repair."
review-bg2 - copy
"I locked myself out of my apartment and Eli was able to make it out to my house within 15 minutes. He also made me a new key, so that this (hopefully) will not happen again. He was very friendly, worked quickly, and his prices are reasonable. I highly recommend this locksmith for anyone in the South Bay."
review-bg2 - copy - copy
"Outstanding service provided by Eli. Immediately responded by phone and allowed me to come around 7pm. Within 30 minutes two new keys were cutted and two fobs programmed for my 2012 Chevy Tahoe. Definitely recommend and will come back if needed."
review-bg2 - copy - copy - copy
"My wife and I and our 1 year old were locked out of our house at 10 pm. Eli arrived very promptly, 10 minutes before the indicated time. He was very courteous and professional. It took him less than 60 seconds to open the door. The price was exceptionally fair, and I would highly recommend Sonic Locksmith to anyone in need of services. Two very enthusiastic thumbs up!"
review-bg2 - copy - copy - copy - copy
"Eli is the most professional locksmith I have ever seen. He is very nice, willing to help even in the super late hours. He gets the job done quick and well. His cost is among the lowest I can find. Also, in the end, he gave me the very details of why the lock fails and what key numbers I should look for if I ever need to duplicate the keys again. All in all, the service he provides is excellent. Highly recommended if you are ever in need."